School of Human Nursing
Challenge to Care for Human Life,Be All that You Can Be.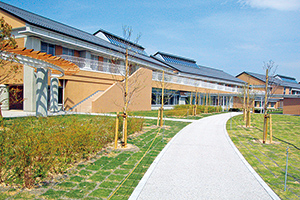 Nursing is a specialized field which seeks ways to assist people to live as humanely as possible, based on daily health and needs. Our school was established in 2003, to foster personnel capable of making contributions to society through Nursing.
In Japan, higher levels of education and knowledge is expected in the Nursing field, mainly due to the advancements of medical care and changes in the social structures over the past ten years.
The School intends to educate students who will play a central role in nursing practice, understand human beings and their health problems from various viewpoints, and solve these problems. Through lectures, seminars and practical training, students will acquire comprehensive understanding of the human being, ethical manner, precise judgment, creativity, and knowledge and skills to provide nursing care based on advanced nursing science.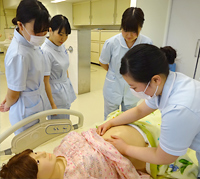 This Department is composed of the following four studies: "Fundamental Nursing"(outlines basic knowledge of health and illness), "Maternal Nursing "(Maternity Nursing and Pediatric Nursing), "Gerontological Nursing, " "Humanities and Environmental Nursing "(Psychiatric Mental Health Nursing and Community Health Nursing).
The eligibility requirements to take the national examinations for Registered Nurse (RN), Public Health Nurse and midwifes can be earned upon graduation. Also, transfer programs are being offered, where 20 out of 80 students have transferred into the school in their third year, after graduating from Nursing affiliated junior colleges.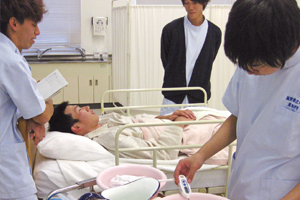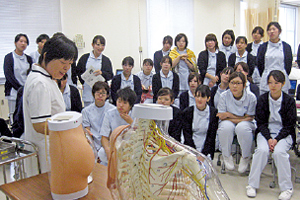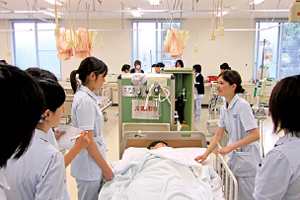 The Human Nursing Research Center for Unification Nursing Practice (HNRCU)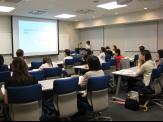 The Human Nursing Research Center for Unification Nursing Practice (HNRCU) is already providing a space for research and interchange of ideas for those in the nursing field within Shiga prefecture, aiming to promote advancement in quality of nursing. Center Specifically for those working as nurses with limited opportunities to research, we provide training and lecture courses based on current events in the Nursing field (such as counseling and document searches).