Department
Department of Regional Studies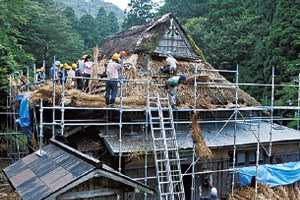 The 21st Century is said to be an age of multi-culture or an age of local power. The Department aims at exploring and understanding the various people and cultures in Japan and Asia, especially Shiga Prefecture.
The Department consists of two courses: Course of Japanese Cultures and Course of Asian Cultures. In both Courses, a local community is investigated closely; then the larger region is studied from a broader standpoint, to obtain new insight into Japanese and Asian cultures. The customs, cultural properties, folklore and lifestyle of people in a region are investigated on-the-spot (field work), to deepen studentsEunderstanding of the region and its cultures. The Courses attach importance to studies on foreign languages concerned, which are vital in studying foreign cultures.
Department of Living Design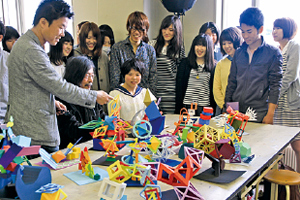 In the Department of Living Design, studies are conducted to objectively observe, record and examine modern life undergoing rapid change, with the focus on housing, utensils and clothing. The method used for these studies is similar to that used by archaeologists based on artifact findings. Based on studies of modern life, the creation of a new lifestyle is attempted through the innovative design of housing, utensils and clothing. The classes are small, and under the guidance by the teaching staff, the students can undertake actual projects in the region. Graduation research, thesis or production, are required in the final year for students to accomplish their 4 years study.
Department of Nutrition
One of the biggest concerns for people in the world is how to take food properly, because we know that good dietary habits can promote health and development and reduce risk for major chronic diseases. The Department of Nutrition studies and collects scientific evidences useful for health maintenance, lifestyle-related diseases prevention, and development of effective nutritional therapy and education, based on bioscience and food science. Our academic programs are designed to train experts in food and nutrition, and graduates are now working as registered dietitians in clinic, foodservice, public and community areas, and as researchers of food development and food analysis in various research organizations.
Department of Human Relations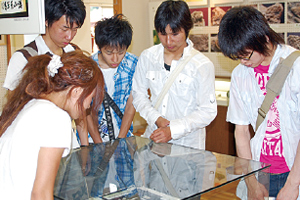 The Human Relations Department is dedicated to study aspects of human life such as education, behavior and society. The staff specializes in developmental psychology, human behavior studies, clinical psychology, pedagogics, sociology, educational sociology. Through the various approaches each staff member specializes in, the dynamism of human relations is explored from various angles and scales. Students can aquire the fundamentals and basics of psychology and sociology and pedagogics. Interactive lectures are prepared with a small number of people, and students can develop flexible thought and practical skills. Through these lectures, students can deepen the themes of their graduation theses under the careful guidance of the staff.
Department of Intercultural Communications ( Starting April 2012 )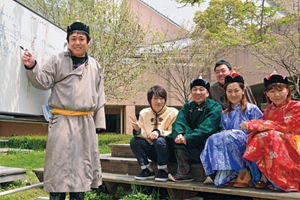 The Department of Intercultural Communications aims to train individuals who have a keen interest in foreign cultures and strong foreign language skills. As our world becomes more globalized, there is a need to develop individuals who are able to play an active role both here in Japan and abroad.

Accordingly, the department is seeking individuals who -
- have a keen interest in society, culture, and history of not only their own country but also that of foreign countries.
- have been studying foreign languages enthusiastically and wish to further develop their foreign language skills.
- wish to promote cross- cultural communication in order to address the issues that are facing our globalized society.
Plus ONE
The slogan "Plus ONE" refers to the department's requirement to have students study at least one additional language in addition to English. Students will have opportunity to study German, French, Chinese, Korean and / or Mongolian. The department recommends that students study one year abroad from the second semester of the second year. Students will be prepared to go overseas to further develop their language skills and just as importantly develop a better understanding of the target culture as well as a deeper awareness of their own culture as seen through the eyes of an outsider.
Points
- Develop a better understanding of foreign cultures through living the experience. You will immerse yourself in a culture that will allow you to see things as others see things.
- Realize how our international society is becoming more and more globalized. You will learn the methodology to deeply understand your own country, foreign countries, and how we the citizens of this world relate with one another.
- Improve your foreign language skills. You will acquire and develop the practical foreign language skills that are essential for intercultural communication.